With its vibrantly colored leaves to its gorgeous city skyline, Denver is the perfect place to soak up all autumn has to offer. Established in 1858, this city initially began as a gold mining town. After the gold mining died out, it quickly turned into a bustling community of shops, stores, and saloons. Today, it is known for its outdoorsy atmosphere, exciting live music scene, craft beer, and innovative art.
There are many exciting events and sights to see here, such as live music, food trucks, walking tours, and beer festivals, to name just a few. Whether you are here for business or pleasure, there are plenty of fun and appealing things you can experience. As you adventure through the city, you will find yourself captivated by its culture, beauty, and fun-loving spirit.
1. Mile High Music Series
Do you love live music and supporting a good cause? Then, the
Mile High Music Series
is just the thing for you! It is a series of concerts featuring acclaimed local and national artists. Each week, a different nonprofit organization will be focused on, and a portion of the ticket proceeds will be given to it. This is a fantastic way to make a meaningful contribution to the community and enjoy an exciting concert experience.
Not only that, delicious food will be provided for this special event by the caterer "From Scratch." The Mile High Series began on June 3rd, and its last day will be September 16th. People of all ages are welcomed to attend. Social distancing practices will be practiced, and COVID precautions will be taken. Additionally, guests should note that dogs are not allowed at the event. If you and your friends are looking for something truly inspiring, creatively fulfilling, and downright fun, you simply won't want to miss out on these fantastic concerts. Make sure you go to the website, reserve your spot today, and forget to bring your singing voice!
2. Civic Centers Eats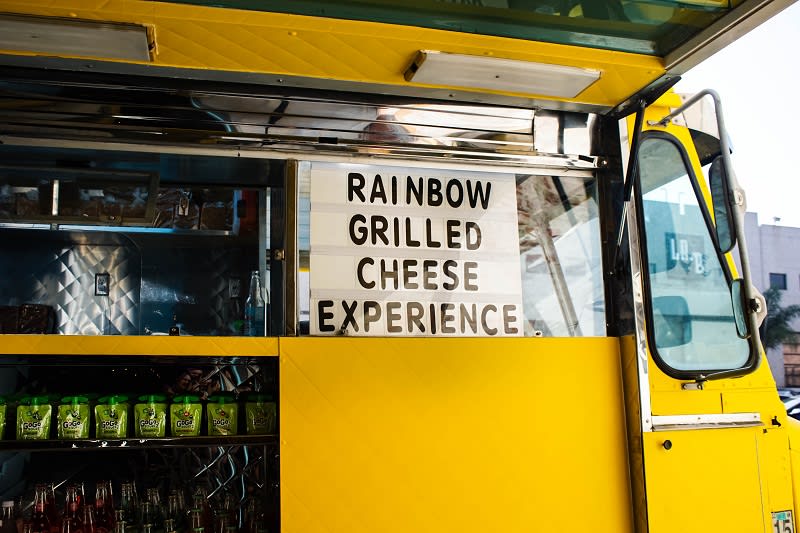 Located in downtown Denver at the Civic Center Conservatory, the
Civic Center Eats
is a community event that features various food trucks from all over the city. With everything from Ethiopian to Mexican food, you and your family will discover more than enough delicious cuisine to delight your senses and fill your bellies.
The Civic Center Eats takes place on Tuesday through Thursday from 11 am to 2 pm. This is a fun way to get to know Denver better while enjoying a good meal and some good company. So whether you are planning on eating a full lunch or just browsing around for some tasty treats, you won't be disappointed by the diverse and delicious food offered here!
3. Alice in Wonderland Live
Calling all theatre lovers! Has it been too long since you last watched a play? Do you miss the thrilling feel of seeing a story unfold before your eyes? If that is you, you won't want to miss the riveting live performance of
Alice in Wonderland
. This colorful and talented play begins in person on Saturday, August 1th and continues through Sunday, September 5th. Virtual performances are also offered, and they can be streamed online from September 6th through September 30th.
Adapted from the beloved children's book, the play was written by David Jacobi, and its music is performed by the Wheelchair Sports Camp. Featuring an original and creative musical score, you and your company will be captivated by the top-notch cast and their dramatizations of these legendary characters. Reserve your spot, and buy your ticket online today. Experience the imaginative tale of Alice in Wonderland in a way you never have before!
4. Union Station Buskerfest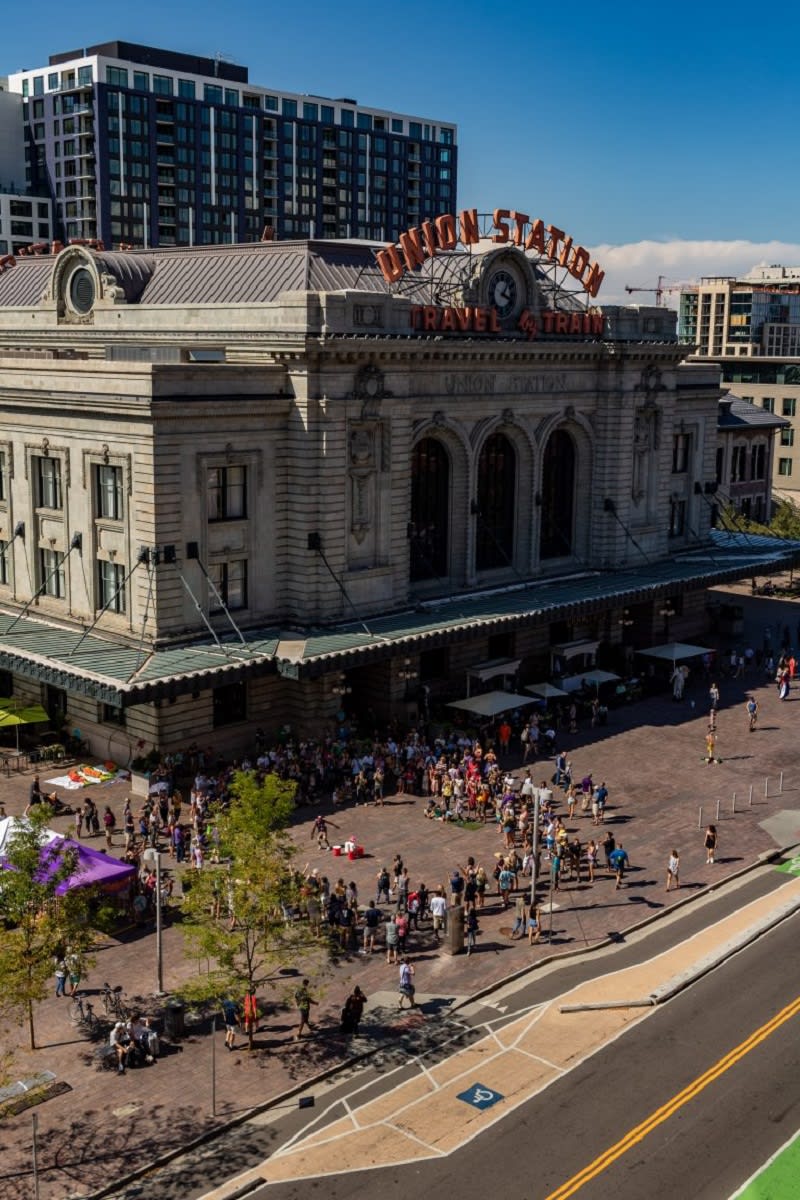 Credit: Union Station Buskerfest
During one thrilling weekend in September, Union Station becomes an art and theater extravaganza dubbed the popular and well-loved
Buskerfest
. With sparkling performances varying from plays, comedies, circuses, and grandiose acts, this is a renowned event that captures the attention and imagination of the city. Buskerfest takes place downtown on September 10th through the 12th. Here you and your family can experience an enchanting glimpse of culture and celebrate art in all its forms.
As you watch the flipping gymnasts, jugglers performing seemingly impossible feats, and stilt walkers hovering above, you will be amazed by their creativity and talent. Some of the featured 2021 performers include the USA Break Dancers, Pogo Fred, and much more. Buskerfest is free to attend, and people of all ages are invited; however, the artists and performers depend on donations from the audience to support what they do. As you prepare to attend this exciting event, keep in mind there are various transit options to quickly get you downtown.
5. Amazing Scavenger Hunt
Do you want to explore Denver in a fun and unique way? Then how about doing the
Scavenger Hunt
? This exciting quest takes participants throughout the city in search of a hidden treasure. Along the way, you and your teammate will stop at various key locations such as the 16th Street Mall, Performing Arts Center, and more to discover what lies at the end of the hunt. You will use your smartphones to complete the challenges of this interactive game and receive points for questions answered correctly.
While doing this, you and your company will also learn facts and history about the city. There are no fixed dates or times, so you can start your scavenger hunt at any time. Additionally, there are no restrictions on how many players you can have on your time, although it is recommended to keep the players around 2-5 members for ease. Beginning at the State Capitol and ending at the Brown Palace Hotel, the hunt is two miles long in its entirety and takes approximately two hours to complete from start to finish. If you want a fun way to get outdoors this fall or are considering a move here, this is the perfect chance to become better acquainted with the city and make some delightful memories along the way. This is just the thing for some quality time together as a family or a great bonding experience with friends.
6. Black in Denver
This beautiful portrait and interview series called
Black in Denver
by artist Narkita Gold seeks to share the stories of black individuals with the community. Using her gifted photography, Narkita expresses the experiences of others. In each of her pictures, there is a different person and a purposeful color in the background. Each of these pictures is intentional, meaningful, and personal. Gold wants her work to dismantle stereotypes and help others see the individuality of each black person. As you explore Denver and journey through the city, you won't want to miss this incredible photography display.
7. Belgian Brew Fest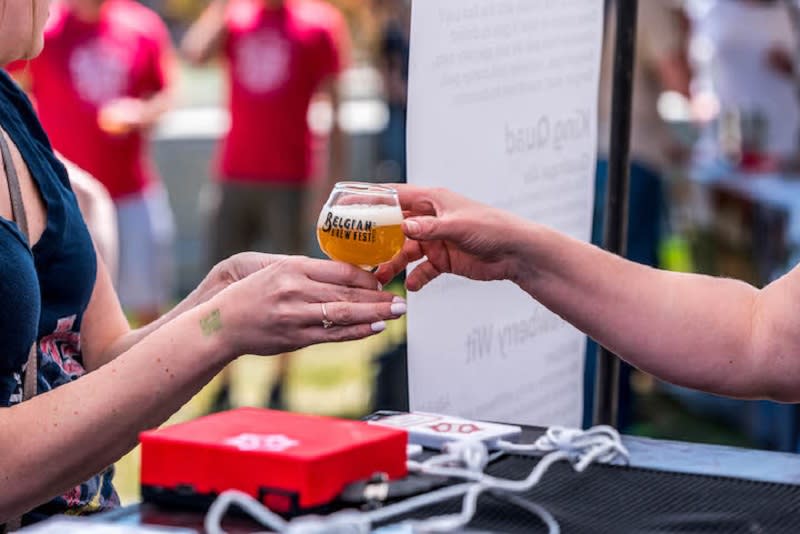 Credit: Belgian Brew Fest
What is the perfect get-together, which includes fantastic breweries, exhilarating live music, and mouthwatering cuisine from food trucks? It is none other than the
Belgian Brew Fest
! This special event features an exciting selection of breweries and a host of concerts. Here you can discover a diverse assortment of beer to enjoy alongside your delicious meal. If you and your friends are looking for a fun way to enjoy the fall season, this just may be the thing for you.
Currently, there are Early Bird and Belgian Taste tickets available for purchase on their website. There is no other experience quite like this in all of Colorado! If you and your friends are looking for a fun way to enjoy the fall season, this just may be the thing for you. So, what are you waiting for? Purchase your ticket today, and get ready for the time of your life!
8. Memory Mirror
Currently open from now through March 2023, this authentic and immersive experience is called the
Memory Mirror
. This unique installation was dreamt up and designed by the visionary local artist Lares Feliciano. Through vivid, colorful animation and interactive storytelling, Feliciano focuses on the power and impact of memories. In her work, she contemplates the LGBTQ+ community, mixed-race experiences, and explores the different responses to grief and trauma. This incredibly creative artist resides in Denver and has done various other innovative projects.
For this particular one, Feliciano wanted to do something original that carried a far-reaching impact. One of the ways she hopes to do this is by inviting guests to the Memory Mirror to send in recollections of their memories to make the experience more personal and intentional. This beautiful and amazing experience will spark your imagination and capture your heart. As you and your family explore this vibrant city, you will certainly want to unearth the inspired work of local artists. Trust us; this is the perfect capstone for the autumn of your dreams!
Can't wait to spend some time exploring Denver's fantastic events? This fall, dive into the world of Denver real estate and
contact Rankin, Goulder, & Kissinger
for assistance. This experienced and helpful team of Denver real estate agents will be happy to help you find the home for your dreams!